Technology & Industry Experience
Boswen serves customers of wide ranges and sizes. These vary from various industries and customer segments. Our total security solutions are based on customer-specifics and project requirements. Also, they are created through the combination of external site perimeter to internal electronic security, corporate risk management, fire and safety and more.

Download Brochure

Top-Notch Safety Solutions
We aim to provide value-added safety solutions. This is done by investing in techs on the customer's site. So, it means we take full responsibility for the on-site installation, technology investments, and even maintenance of the security equipment.
Best Flexible Solutions
To ensure that customers get the best fit security solutions for their required needs, Boswen performs an initial analysis of the situation and requirements. Based on these analyses, our customers will be shown the best and most effective security alternatives.
Technical Support & Services
Our licensed and experienced security technicians play a great role in providing the best type of security solutions. So, right from this place, our security solutions and services are controlled and managed.
We ensure the best certified technicians and latest technology are combined for establishing the best security protocols and processes, in return offering our customers confidence in entrusting Boswen.
Perimeter Security Systems
Top-Class Perimeter Security Solutions For Keeping You & Your Property Safe
The first step in the security of buildings, houses, and estate is perimeter security. For setting up the best perimeter security solutions, Boswen takes into account the security level of the suburb, the privacy demand of the customers, convenience, aesthetics, and even the budget.
In our perimeter security solutions, the basic security products are fences, bollards, and gates. These would make sure that the estates, buildings, and houses are in the best security condition. Along with that, Boswen provides for the convenience of its customers with additional security in terms of automatic garage doors and gates. These satisfy the additional security demands of our clients.
In certain high-security risk level, the Boswen's design would contain the latest technology for driving out intruders. Also, it will help in alerting people in a timely manner using the combined response of electronic sensors, alarms, and cameras.
Key Features
Flexible Zoning
Detecting Cut Or Climb Events
Managing Remotely
Automated Alarm Handling
Advanced Digital Signal Processing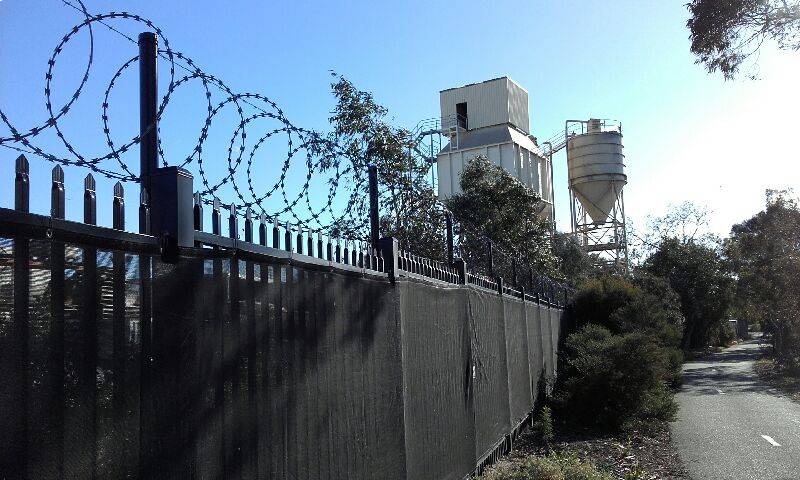 Fence Or Barrier Alarms
With the best fence and barrier alarms, there are sensors that are attached to the fence structures. This will pick up any kind of vibrations and enact the responses.
Now, these responses will turn into warning sirens and lighting up the surrounding area and the video surveillance will be activated.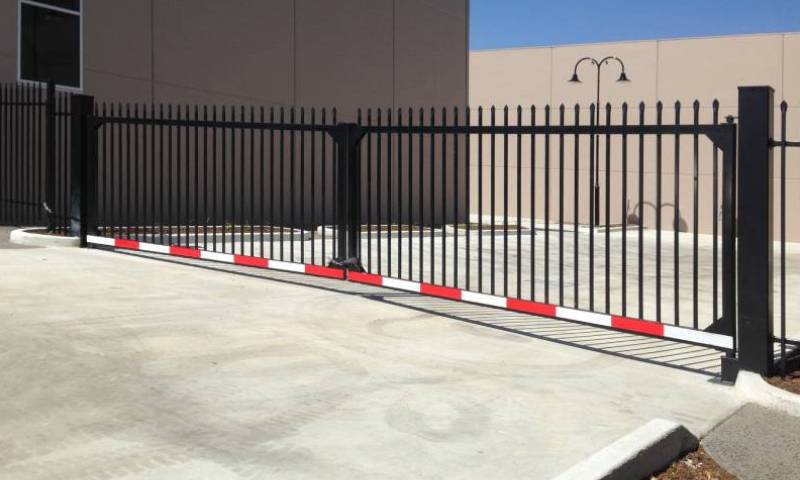 Security Gates And Operators
Boswen has more than a decade of experience in installing various robust security gates and operators for government and commercial clients. So, irrespective of whether you have a pedestrian gate, barrier gate, vertical pivot gate, or swing gate, it is important for having the correct security gate opener installed. Also, it needs to function properly for securing your facility.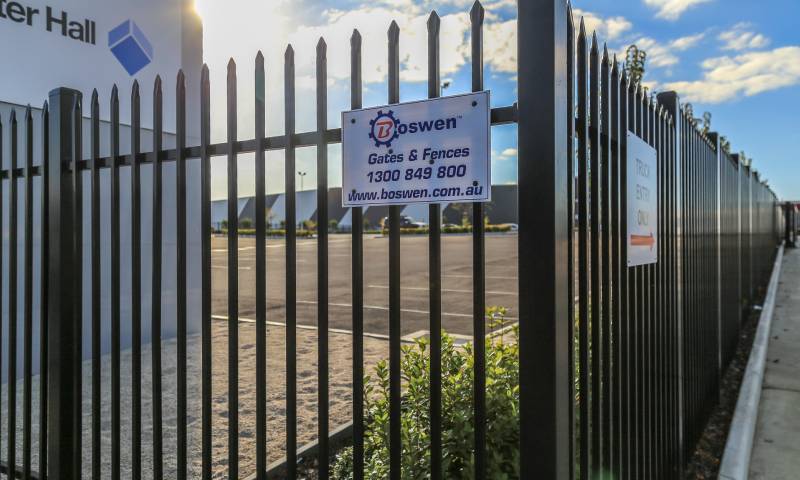 Security Fence
As we all know the security fences are designed for covering a huge perimeter. These are commonly hardened for resisting cutting. So, this will deter and delay perpetrators for several minutes. In addition, our security fences can be designed and engineered to stop speeding vehicles on special project requirements.
Integrated Security Systems
Our CCTV Installation Services in Melbourne & smart security system services are custom build as per your needs and they can easily deter any kind of real threats. Due to the recent enhancements in artificial intelligence (AI) will make the integration of the AI with security systems more accessible than before.
With Boswen, you can integrate your legacy security solutions. With smarter and intelligent solutions, you can mitigate various kinds of risk and improve all kinds of safety.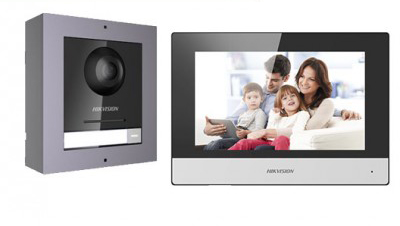 Latest Technology
Sometimes the existing security system might be out of date or complicated. This is the major reason why our  security products like Cameras, Card reader, motion sensors, & door entry intercom units , are integrated together to perform security purposes.  You can easily control the systems via  the alarm keypad. Of course, these are also designed to be seamlessly work with smart phones with products apps. Get in touch today for exclusive CCTV Installation Services in Melbourne.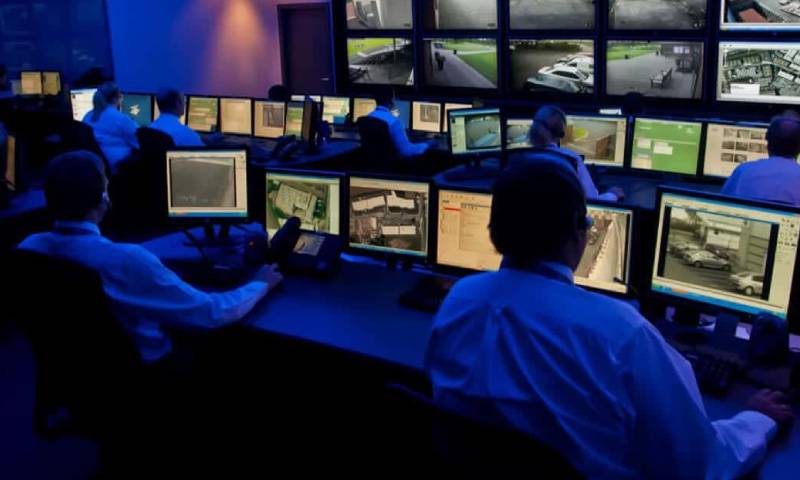 Video Motion Detection
The VMD (Video Motion Detection) will be installed just like a stand-alone system or as an integrated one into any other detection system. This would be for detecting the motion and capturing any kind of event.
The VMD is basically suitable for low-traffic areas. It will easily detect moving objects like vehicles and people. This will be done within the predefined areas, making it possible to automatically trigger the action.
Boswen's Focus
College, School, And Childcare

For us, there is nothing more important than securing the next generation. With our proven security system, the security of the educational institutions can be reinforced and improved. This can be done by using various security systems like perimeter security and integrating with the access ID control, alarm security systems, and CCTV systems.
Now for the educational institution security solutions, Boswen would integrate and incorporate early warning and perimeter security systems. Here the system would be easily able to work seamlessly with the current security system present in the premise.
Here all the demand and factors would be taken into account for implementing it. Also, our security system would be able to pick up all kinds of anomalies like the departure of kids or students, unauthorized pickup, the record of attendance, and even video records of the post-incident reviewing and evidence collection.
Retail Sector

Concerning the retail business, Boswen believes that robbery, theft, and burglary prevention and deterrence are the three major key factors present in security solutions.
For such kind of prevention, Boswen's security solutions will provide the best design for installation of the HD camera system, behavior AI monitoring system, fog cannon machine, etc that will protect you and your business.
Manufacturing And Industrial Premises

No doubt industries like manufacturing and industrial services are at a high risk of disruption, theft, and contamination. We have a team of experts that can easily provide a dynamic and smart security plan.
This will easily improve the protection of your assets and lower the chances of dangerous incidents. We provide some of the best services from the monitor surveillance system, perimeter security patrols to fire, and alarm monitoring.
Healthcare And Aged Care Facilities

In the healthcare industry, our focus is primarily on the welfare of the occupants and even the staff that are working on the premises. So, besides the conventional CCTV and security alarm systems, there is a special zoning access control system that can easily be integrated for providing the best peace of mind solutions.
Furthermore, our camera systems are quite intelligent enough for finding out falls of occupants. Also, it will provide extra surveillance even in the intensive care area.
Transport Logistic And Wholesale

There are various challenges involved in transporting high-value goods and products. Most importantly, the heavy amount of risks and dangers that can be harmful. Boswen creates the best comprehensive security plans for covering up the whole supply chain and this is from loss prevention to recovery.
Property Management

Sometimes medium to high-density properties will be having multiple-site or single-site complex. At Boswen we use the highest quality CCTV system and this provides access control and various tailor-made security solutions that suit you.Furthermore, our camera systems are quite intelligent enough for finding out falls of occupants. Also, it will provide extra surveillance even in the intensive care area.